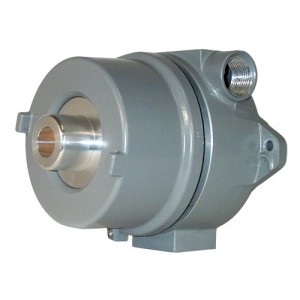 CE20
Guardian Telecom's CE20 Line Powered Ringer is designed for use indoors and outdoors in hazardous areas where flammable gases, vapors or dust may be present.
The CE20 does not require a separate power source.
---
Guardian Telecom Explosion Proof Speakers & Ringers meet rigorous demands of the highest hazardous area classifications. Intrinsically safe, they maintain appropriate safety standards while in environments where ignitable concentrations of flammable gases, vapors or liquids may be present under normal operation conditions.
Guardian Telecom manufactures supplies and distributes a wide selection of Explosion Proof, Hazardous Area, ATEX-IEC and General Area Ringers and loudspeakers from leading manufacturers around the world to meet the unique demands of Industrial Communication projects.
Guardian's represents DNH, E2S, Federal Signal, MEDC and TOA, and has access to an extensive range of other world class leading manufacturers.
Guardian trained and qualified personnel work with customers to specify individual product or total project solutions and make informed purchasing decisions based on budget, technology, applications and relevant standards.
CSA LR65547-31
CSA
For CE20 Explosion-proof Telephone Ringer with horn, rated 42-110 VAC, 7-20ma@20HZ
Class I, Division 1, Groups B, C, & D;
Class I, Zone 1, Group IIB +H2;
Class II, Division 2, Groups E, F & G;
Class III; T5. Enclosure Type 4X
For CE20 Explosion-proof Telephone Ringer without horn, rated 42-110 VAC, 7-20ma@20HZ
Class I, Division 1 Groups B, C, & D;
Class I, Zone 1, Group IIB +H2
Class II, Division 2, Groups F & G;
Class III; T5
CLASS 4818 02 – SIGNAL APPLIANCES – Audible – For Hazardous Locations
CSA Certificate Number LR65547-31
UL E214408
UL
For CE20 Explosion-proof Telephone Ringer with horn, rated 42-110 VAC, 7-20ma@20HZ
Class 1, Division 1 Groups B, C, & D;
For CE20 Explosion-proof Telephone Ringer without horn, rated 42-110 VAC, 7-20ma@20HZ
Class 1, Division 1 Groups B, C, & D;
Class l, Zone 1, Group llB +H2;
UL Certificate Number E214408
Product Features
Sound pressure level at one meter, on axis – up to 75 dB without horn (up to 90 dB with horn)
Threaded, weather proof enclosure
Copper-free aluminum body and cover
Sintered bronze flame arrestor
Order number: P7020