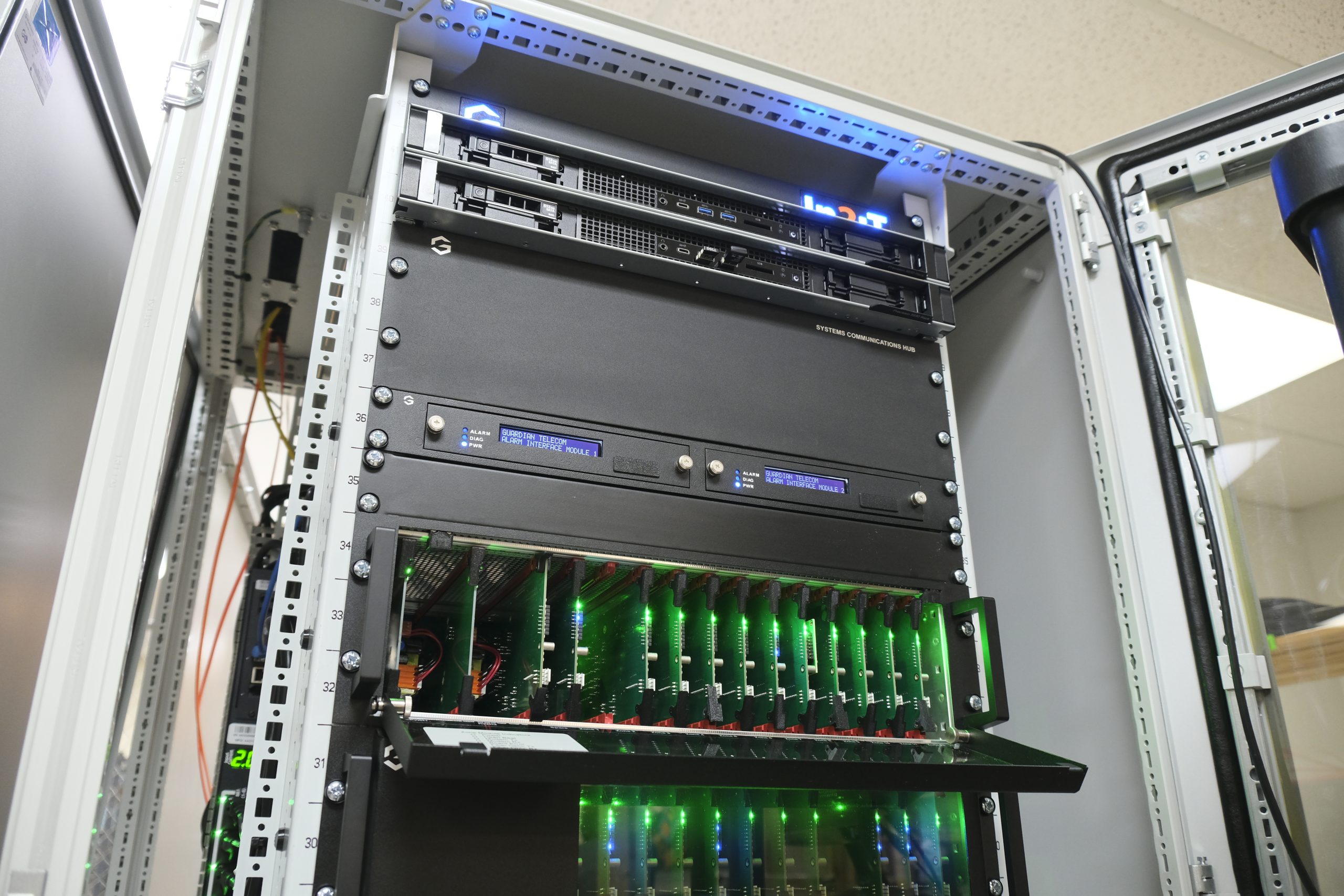 SCF
The System Control Frame (SCF) is the heart of Guardian Telecom's In2iT In-Plant Communications Platform. Working in conjunction with the Operator Access Panel, the SCF manages and routes all audio and data signals between the end points and users. It operates autonomously or in conjunction with other SCF sub-stations. Designed for future expandability, with ongoing support and reliability.
The SCF is flexible and incorporates all the required modules as needed for each custom application. A standardized distribution frame is incorporated for consistent and reliable connections to the facility cabling architecture.
REGULATORY COMPLIANCE
Safety: 60950
Enclosure Ingress Protection: IP-54
Nema Protection Category: NEMA 12
IK Code (applies to non-glass surfaces): IK09
CSA ("C" and "US") Certificate 1259267
Product Features
SCF controller continually monitors hardware, providing real time diagnostic status and eliminating the need for staged system wide testing
Remote management and diagnostics supported
Has integrated standardized Main Distribution Frame
System rack has integrated monitored cooling system
Real time measurement of internal rack at 5 strategic points
Supports A+B & N+1 Automated Redundancy for all modules
Can be linked to additional sub-stations via hardwire or by incorporating fiber optic cabling for ultra large systems or on-shore / off-shore applications
Supports all Guardian Telecom In2iT modules as required for the following:
Alarm interface monitor
Inter-communications and paging zone management
Central paging amplifiers with N+1 management hardware
Dial in remote communications
UPS power management
Includes operator access panel license*
System operates independently of console for security and reliability
Supports legacy page/talk or page/party wiring infrastructure**
Can be supplied in both closed frame and open frame standard racks
Wide range power input: 90VAC – 250VAC
* Refer to Guardian datasheet on Operator Access Panel feature and benefits.
** Contact Guardian for review and compatibility of existing wiring.