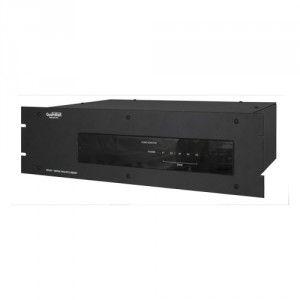 MICAB
Guardian's MICAB Merge Isolating Switching Cabinet is a component of our robust Merge Isolate Zone Control System.
MIZCS allows you to reduce the demands of heavy communication traffic by isolating the number of users into smaller zones.
When broader paging and communication coverage on Page/Talk and Page/Party®† systems is required the merge function brings individual or all zones together to deliver essential communication on larger systems.
Fully expandable, the Merge Isolate Zone Control System is designed to grow with your needs allowing you to add five zone multiples in tandem.
Product Features
Five Zone Support
Supports up to 6 Master Control Stations
System expandable in tandem, five zone multiples
Heavy duty Rack Mount Unit (3 U)
Support for door alarm, loop power monitoring & Data Comm Monitoring
Service Temperature Range -20˚ to +60˚C (-4˚F to +140˚F)
Weather rating NEMA 12
Also available as a custom wall mount cabinet unit
Order number: P9000
†Page/Party® is a registered Trademark of GAI-Tronics® Corporation. Any reference to GAI-Tronics® does not imply their endorsement of Guardian Telecom products.