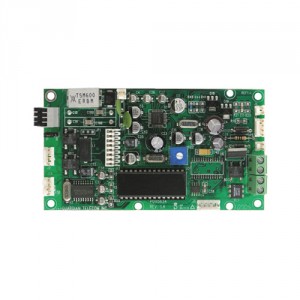 Standard Speaker Phone
Guardian Telecom's line powered Standard Speaker Phone/Ringdown circuit boards add versatility to existing systems by including a single auxiliary device relay to remotely control an external device.
The standard board is telephone line powered for basic operation and does not require external power.1
Speaker Phone/Ringdown Circuit Boards are used to upgrade Guardian Telecom telephones, as replacement parts for Guardian HDE Series Telephones and as communication parts by leading makers of elevators and more.
---
Guardian Telecom Telephone Enclosures & Accessories are designed with the versatility to enhance or replace components or workings.
Product Features
Includes a single auxiliary device relay to remotely control an external device
Standard PCBA, hands free
Telephone line powered for basic operation and does not require external power1
Supports both keypad and up to three auto dialer switches for reliable communication
Provides remote operation of external lighting, security cameras, locks and other devices.
Auxiliary device relay is closed whenever the telephone is off-hook.
Accessories & Options:

Microphone with connector
Small 2" (51 mm) speaker with connector
Conformal Coating

Order number: P006010
1Provision of a supplementary power supply will increase the speaker volume capability from 82 dB to 85 dB at 0.5 meter