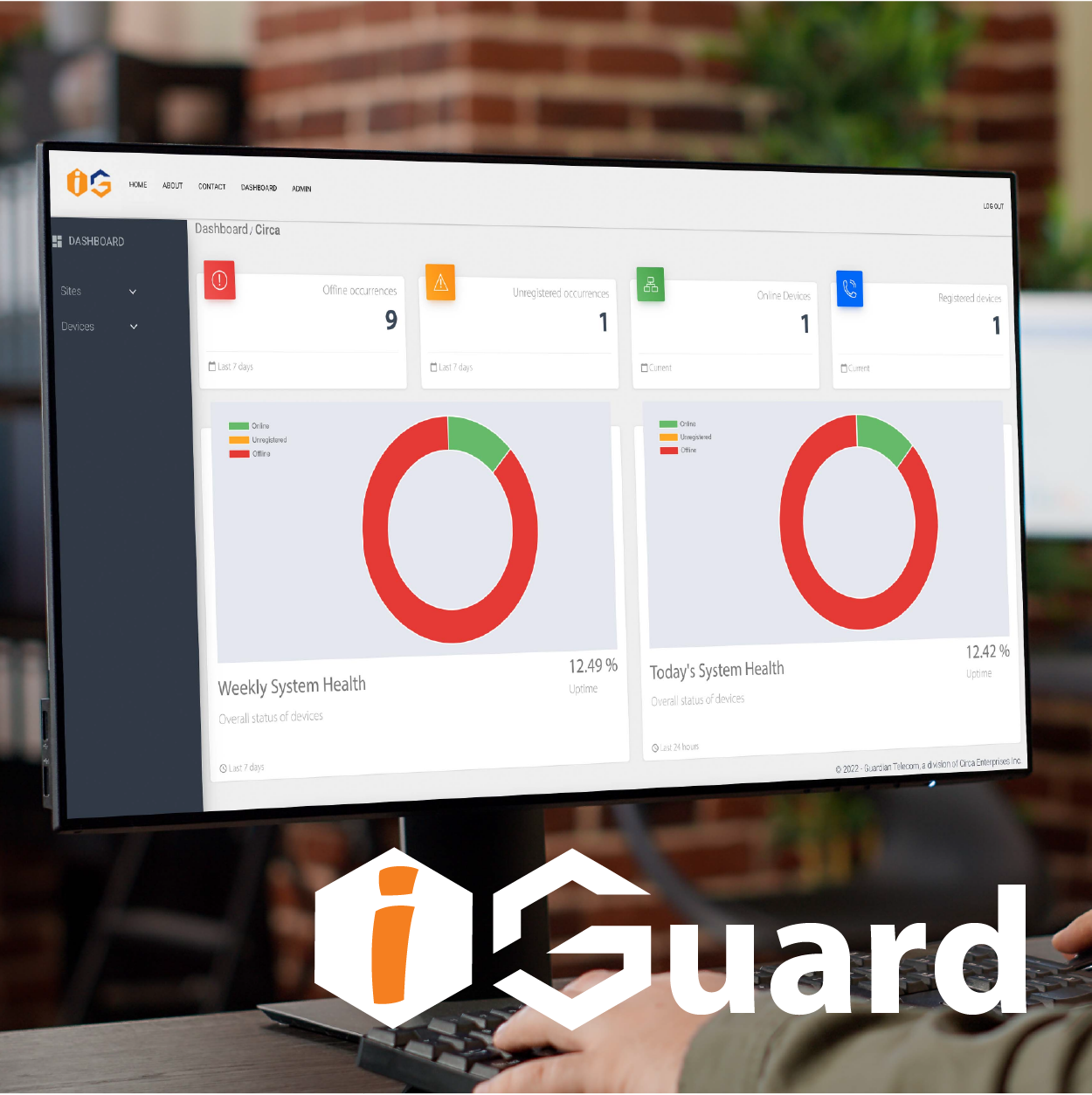 iGUARD MONITORING SOFTWARE
iGuard is an encrypted, cloud-based platform that allows you to configure, monitor and maintain deployed Guardian endpoints. iGuard Reports on all your Guardian endpoints are easily exported into CSV or Excel formats for you to review/store and third-party integration to CCTV systems, etc. allows for insight into any usage of the devices which can help should there be a need to have an image on file as well. 
FEATURES and BENEFITS
Real time Guardian SIP device monitoring (SNMP V2 capable)
Event / Alarming trending
Notifications (email & SMS)
Semi-automated configuration of SIP devices
Historical database
Reports exportable (CSV & Excel)
Third Party Integration (API) Easily Integrated with other Systems via third party software or Guardian Telecom's iGuard platform

Guardian local inputs allow linking cameras and paging speakers with the call and emergency buttons
Guardian's input allow for integration with intrusion sensors

Cloud based platform (always current)
Unlimited users
Gateway (included)
Security – 256-bit advanced encryption standard (AES) encryption
Uptime 99.999%
Event Tracking

 

Notifications and Integration with Video Systems

Guardian devices can send photos directly to email and/or text in real time when a button is pressed

Registration Status

 

Deployed Guardian devices:

Monitor
Configure
Maintain

iGuard supports all of Guardian's VoIP telecommunication devices.